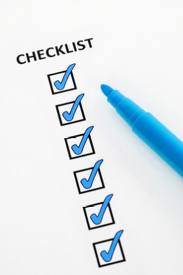 When it comes to buying property, there a few boxes that should be "ticked off" as part of your pre-purchase due diligence.
Firstly,"crunching the numbers".
Before buying a property, it is imperative that you obtain as much information as possible as to the potential rental income and details of all associated expenses.
This includes contacting the local council for details of rates (land and water), obtaining insurance quotes and investigating any other costs that may be involved.
It also includes working out how much you are going to borrow, and including in that estimate an allowance for stamp duty and any improvements that may be required to prepare the property for tenants.
We have a number of tools that help calculate how much you may need to "prop up" the property each week and also assistance with calculating tax depreciation.
It's also important to factor in a "what if" analysis.  For example, what if interest rates increase?  Can we afford for a gap between when old tenants move out and new ones move in where no rent is received?
It's also important to investigate what capital growth the property may bring, as this will be a key factor in determining whether the property is worthwhile investing in.
Secondly, record keeping.
As the old saying goes "too much information is better than not enough".
It's also important that whilst an expense may not be claimable in the current year, there is a very good chance that it could be claimed in a future year when the property is sold and used to reduce any taxable capital gain.
Therefore, it is important not to discard any receipts for expenses associated with the property.
Also don't forget to record the kilometres you travel to maintain the property, collect rent, inspections, etc.
It is also important to document when the property first became available for rent and not when it first began receiving rent.
Thirdly, the loan.
The key point to remember is that it is what the money is used for that determines whether the interest is tax deductible, not necessarily that property, or properties, that are put up as security.
It's also important to remember that if you use your own money to pay the deposit while the bank is organising the loan you will never be entitled to claim interest in relation to that deposit.
This is because when the bank finally organises the loan and you reimburse yourself, you are not borrowing that money to buy that rental property you are borrowing to spend on yourself, put into your savings account or whatever else you do with the money.
The nexus with the property you are purchasing is lost.  The nexus can only exist if you draw from a loan to pay the real estate agent or solicitor for the deposit.  This may mean that you may need to organise finance before you find a property that you can borrow money for the deposit.  If you are forced to use your own money to pay the deposit then try to organise to have the deposit refunded back at settlement so the whole purchase amount comes from borrowed funds.
Also there was a court case approximately ten (10) years ago, where a taxpayer drew money from her investment loan to pay for repairs but put into her personal cheque account so that she could pay by cheque.  The court found that once the money had been "mixed" with personal funds the nexus was lost, so no tax deduction was allowed for the interest on that portion of the loan.
Imagine the ramifications if the cheque was for a $200,000 renovation!
It's very important to avoid mixing deductible borrowings and non-deductible borrowings in the same loan.  Any repayments on such a loan are required to be apportioned across the deductible and non-deductible portions on a pro-rata basis.  This means you can't preserve deductible debt while paying off non-deductible debt.  If you end up with a mixed purpose loan you will need to organise  two (2) separate loans – one (1) for the deductible debt and one (1) for the non-deductible debt amounts.  Drawing on these loans to pay out the mixed purpose loan at the exactly the same time and the ATO will accept that you have one (1) deductible and one (1) non-deductible loan.
If you have any non-deductible debt make sure all your deductible debt is interest-only and any excess cash flow is directed to reduce the non-deductible debt in preference to the deductible debt.
Fourthly, you need a quantity surveyors report or tax depreciation report.
If a property was constructed, extended or renovated after September 1997 it is worth having a quantity surveyor prepare a tax depreciation report if you can't otherwise obtain the original construction costs.
The tax depreciation report would also give you a breakdown of the original cost of the plant and equipment such as carpet, stove, air conditioners, hot water system, etc.
Finally, considera PAYG Withholding variation.
It is possible to make an application to the ATO estimating your taxable income after taking into account the loss from the rental property in order to have the tax withheld from your pay reduced.
If your application is successful, the ATO then writes to your employer/pay clerk advising them they must reduce the tax that is deducted from your pay effectively giving you the tax refund each pay period rather than having to wait until the end of the year.
This provides an obvious cash flow benefit.
If you have any questions regarding the purchase of an investment property and the tax implications please contact Ellingsen Partners.
Recent articles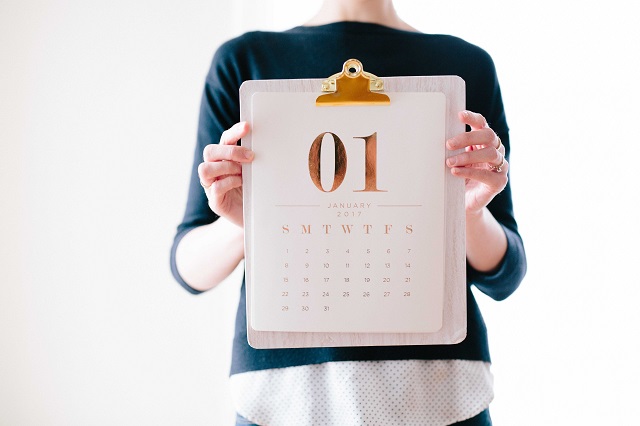 January 1 was a significant date for many retirees. Not because it heralded a new year or the opportunity to commence those new year resolutions. It was significant because a number of changes were made to eligibility rules surrounding the Age Pension and the Commonwealth Seniors Health Care Card.